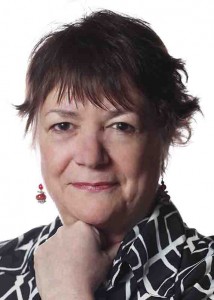 Claudette Pope  –  Director
     Member – Society of Editors (WA) Inc.
     My current writing includes articles and blogs on a wide range of       topics such as real estate, timber, phone apps, public speaking and technology – I did say "wide".  I can do this because I have seriously good research skills and I enjoy it.
My credibility has been established through sales, marketing, customer service and management roles which have given me a broad business perspective with an intimate knowledge in key areas.
Writing press releases, marketing collateral, training manuals, business proposals and in excess of three hundred tender submissions has honed my writing skills and given me an understanding of what works and what doesn't.
For over two decades I enjoyed a successful career in Information Technology, a very competitive industry requiring effective communication.  I have been a fundraiser for a national not-for profit organisation; project manager at the State Library of Western Australia; and a librarian.
I  completed a Certificate of "Professional Editing and Proofreading" with Distinction.
I am here to share my knowledge and expertise with you.
            TESTIMONIALS
   Melbourne Headshot Photographer * Personal Branding Mentor
 

Claudette edited my first book "Branding Yourself for Success". I highly recommend her. She is so lovely to work with and  her experience and talent made the process so easy. I will definitely seek her out again for my next book. 

For a copy of Ramona's book

click here
I highly recommend Third Eye for all your editing needs. They took our forms and form structure to the next level and introduced things that I didn't even think about myself helping to make my job a lot easier. If you want to ensure your company's literature is of the highest standard I urge you to contact Claudette.
Thank you Claudette, you have made a massive improvement to the professional presentation of my business.
Eddie Enever
Director/Principal Naturopath
Mundaring Wellness Centre